Soul Signature Drawings
A Deeper Understanding of Why You're Here
When someone is on a spiritual journey and seeking guidance, they often question their existence in the world: "Why did I come here? What's my purpose? Who am I meant to be?"
A Soul Signature Drawing taps into clairvoyance to evoke a deeper understanding of energy, purpose, and meaning to unlock the mysteries of life and gain clarity of who you really are.
Your spiritual journey and your soul-driven work
In the space above the crown, that most people see as a halo, is a disc of energy. Looking clairvoyantly into that space I see symbols that you chose. These symbols and their meanings are unique to you and only you, in this particular lifetime. They are the qualities that you chose to amplify to define your current existence.
By understanding the symbols contained in the space above the crown that make up your unique energy signature, you can gain a deeper understanding of your purpose and why you're here.
For example, if there's a key within your energy signature, I would draw the key and check in with your energetic field to see what the key means to you in this lifetime. The key could represent a person who makes dreams manifest, or it could define you as a gifted crafts person.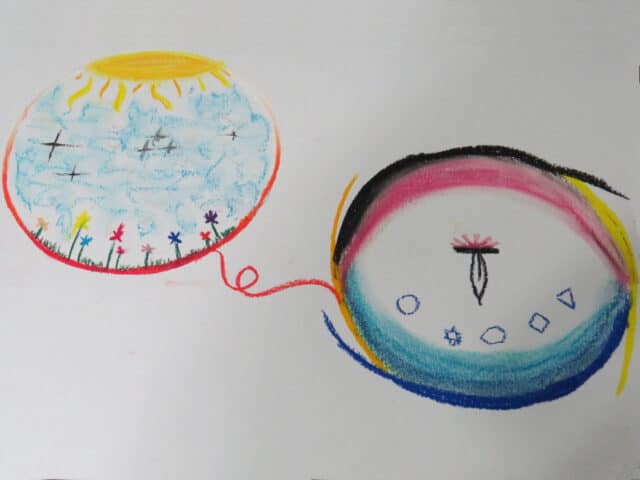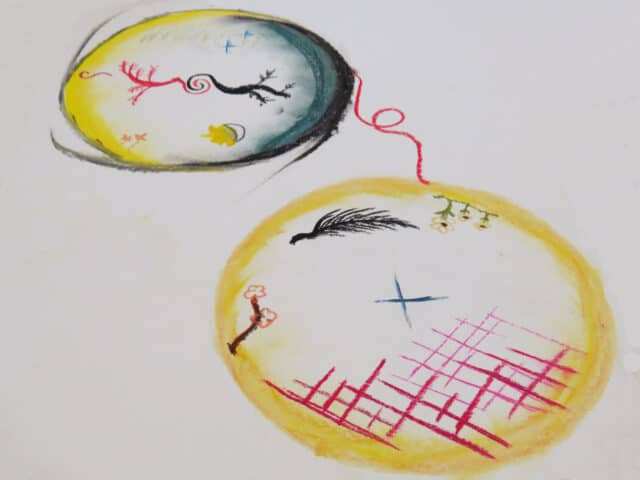 With this knowledge, you can make more informed decisions about your life both spiritually and practically. Knowing your soul signature keeps you on track and aligns your choices and actions with your soul's true purpose.
When you see your unique energy signature as a drawing, it clarifies your path and reinforces who you are in this world, the work you're meant to do, and the powerful transformation you're meant to lead so you step into who you are.
Magical and Unique Soul Signature Drawings
Each Soul Signature drawing is two-sided:
The front is the drawing and your unique symbols — the same from the moment you're born until the moment you die — offer guidance on how you chose to define yourself in this lifetime.
The back is the reference for what the symbols mean to you.
Similar to a mandala or labyrinth, the drawing can be used for meditation or you can hang it on your wall as a reminder of who you are.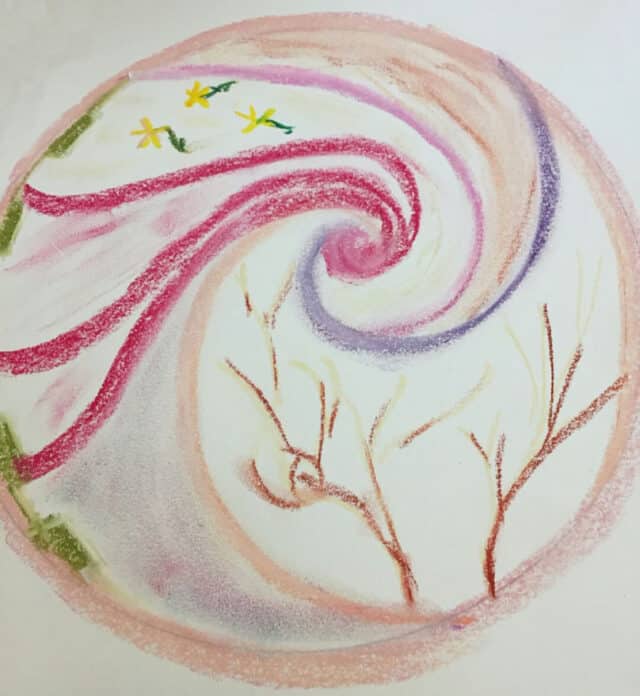 Offering Soul Signature Drawings – in person or virtually.
With the in person appointment, we set up a 30-minute time slot where you come into my space and I draw you and what I see. Once the drawing is complete, you'll have a few minutes to ask questions.
Virtual appointments are done by submitting a photo that contains you, and only you. During our time slot, I sit with your picture and do the drawing. Upon completion, the drawing is mailed to you.
Discover Your Purpose with a Soul Signature Drawing
If you're curious to see what your unique energy signature looks like, or you would like a deeper understanding of your purpose and why you're here, let's book an appointment.